A two-day workshop and audition took place October 17th and 18th in Sevilla, Spain. Following this workshop, two Spanish dancers were selected to join the creation of the choreographic piece, SHAPERS, during the artistic residency during the Mes de Danza Contemporary Dance Festival #23.
This was the first public presentation of the performance.
This phase of the project included getting in touch with local actors from the danse scene in Seville.

The two dancers selected from Spain: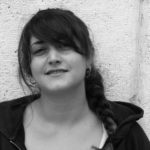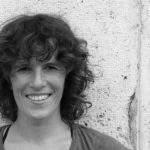 ---
Mes de Danza [Seville, Spain] Since its first edition in 1994, the main objective of Mes de Danza Festival is to explore dance in its widest and most varied approaches and trends, and to link performances with the audience (whether familiar or not with dance). Beyond its role as a festival, Mes de Danza has contributed to shape and strengthen the local dance scene, in Andalusia and Spain. www.mesdedanza.es